SABAH-SARAWAK INTEGRATED OIL AND GAS PROJECT
PETRONAS is developing the Sabah-Sarawak Integrated Oil and Gas Project to harness the oil and gas resources in the offshore areas of Sabah and Sarawak in East Malaysia. Besides the development of the new oil and gas fields off the coast of Sabah, namely Gumusut/Kakap, Kinabalu Deep and East, Kebabangan and Malikai, the project consists of two onshore developments:
Sabah Oil and Gas Terminal (SOGT)The SOGT will receive, store and export crude oil as well as receive, process, compress and transport the gas produced from the fields offshore Sabah. Covering an area of about 250 acres, the SOGT will have the capacity to handle up to 300,000 barrels of crude oil per day and 1.0 billion standard cubic feet of gas per day. The crude oil and condensate received and stored at the terminal will be loaded into vessels for export through single point moorings located about 10km offshore Kimanis.
Scheduled to be operational by end 2010, the new terminal will complement the operations of the existing Sabah Gas Terminal, the Labuan Crude Oil Terminal and the Labuan Gas Terminal which will continue to handle the oil and gas produced from other fields offshore Sabah.
Sabah-Sarawak Gas Pipeline (SSGP)The 500km SSGP will transport gas from the SOGT in Kimanis to Bintulu for processing into liquefied natural gas (LNG) at the PETRONAS LNG Complex for export. The pipeline system also has provisions for future domestic consumption in Sabah and Sarawak.

Contact us at:
chin178@gmail.com
www.ArchitectChin.com
This e-book
'How To Be A Super Property Investor'
is worth
US$79.99.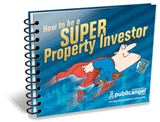 Grab it now for FREE! But for a limited time only!
Just fill in your
Email Address,
First Name
and

Last Name and

then click
Subscribe.

SECURE & CONFIDENTIAL
our email address will never be rented, traded or sold.
WE GUARANTEE YOUR CONFIDENTIALITY.