Malaysian Professional Design Architect in Sabah


Need an experienced Professional Chartered Architect to

Design

your dream?



Design role
Documentation role
Construction role
Alternate practice and specializations
Professional requirements
Professional Title Distinctions
Architect's Fees
Professional organizations
Prizes and awards

From Wikipedia, the free encyclopedia

Contact us at: chin178@gmail.com www.ArchitectChin.com
This e-book
'How To Be A Super Property Investor'
is worth
US$79.99.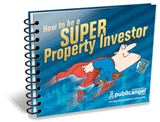 Grab it now for FREE! But for a limited time only!
Just fill in your
First Name
and
Email Address
and then click
Submit.

SECURE & CONFIDENTIAL
our email address will never be rented, traded or sold.
WE GUARANTEE YOUR CONFIDENTIALITY.