Petronas Gas to raise funding for Kimanis Plant
KUALA LUMPUR:
Petronas Gas Bhd (PetGas)
will raise 80% of the RM1.5bil for the gas-fired powerplant in Kimanis, Sabah via project financing while the balance will be through equity financing.
PetGas chairman Datuk Anuar Ahmadtold reporters after the company's shareholders meeting today that PetGas was currently finalising details for its project financing and was speaking with both foreign and local banks.
The company also targets to sign power purchase agreements soon for the Kimanis plant.
The company had entered into a shareholders agreement with NRG Consortium (Sabah) Sdn Bhdto provide operation and maintenance services for the 300MW power plant. NRG is a wholly-owned unit of Innoprise Corp, which in turn is wholly-owned by Yayasan Sabah. PetGas holds a 60% stake in the joint venture.
Meanwhile, the company expects its revenue to grow another 10% per annum once its regasification plant in Melaka is completed by July next year.
Anuar also said that PetGas has approved the listing of Gas Malaysia Sdn Bhdbut no timeframe for the listing has been set.
Contact us at: chin178@gmail.com www.ArchitectChin.com

This e-book
'How To Be A Super Property Investor'
is worth
US$79.99.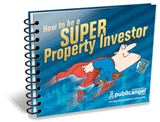 Grab it now for FREE! But for a limited time only!
Just fill in your
Email Address,
First Name
and

Last Name
and then click
Subscribe.

SECURE & CONFIDENTIAL
our email address will never be rented, traded or sold.
WE GUARANTEE YOUR CONFIDENTIALITY.