Gas Processing and Transmission
PETRONAS has the capability to design, build, operate and maintain gas processing and transmission pipeline infrastructure to world-class standards. Aiming at monetising the gas reserves discovered offshore Terengganu in Peninsular Malaysia, we have spearheaded the development of these gas resources with the implementation of the Peninsular Gas Utilisation (PGU) project. Operated by our subsidiary PETRONAS Gas Berhad (PGB), the PGU system forms the backbone of Peninsular Malaysia's gas supply infrastructure.
In East Malaysia, PETRONAS is also developing the Sabah-Sarawak Integrated Oil and Gas Project. The project involves the construction and operation of the Sabah Oil and Gas Terminal and the Sabah-Sarawak Gas Pipeline - a 500 km gas pipeline from Kimanis, Sabah to the PETRONAS LNG Complex in Bintulu, Sarawak. Scheduled to be completed by the end of 2010, the pipeline operated by PGB will enable the gas from fields offshore Sabah to be utilised for domestic needs and for export.
PETRONAS is also spearheading the development of the Trans-ASEAN Gas Pipeline project to ensure regional energy security. Overseas, we have equity interest in pipeline networks in several countries.
Contact us at: chin178@gmail.com www.ArchitectChin.com

This e-book
'How To Be A Super Property Investor'
is worth
US$79.99.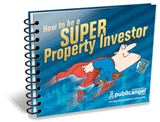 Grab it now for FREE! But for a limited time only!
Just fill in your
Email Address,
First Name
and

Last Name
and then click
Subscribe.

SECURE & CONFIDENTIAL
our email address will never be rented, traded or sold.
WE GUARANTEE YOUR CONFIDENTIALITY.