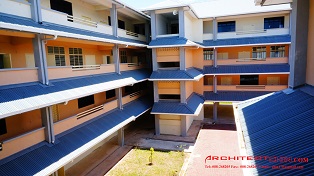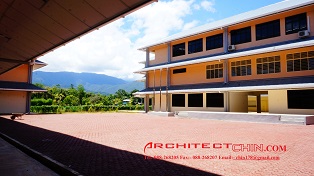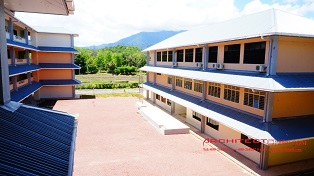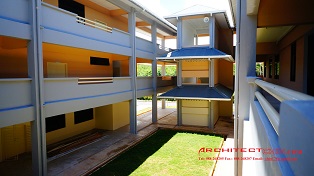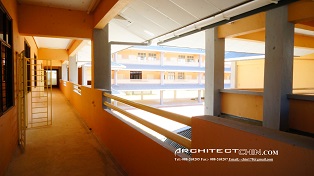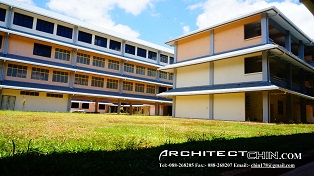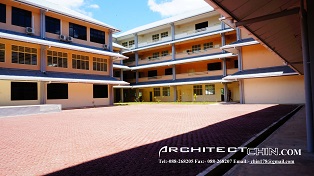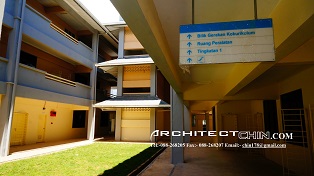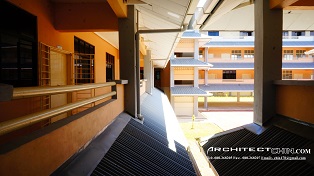 SMK ENTILIBON




Designed by Chin Architect, this secondary school building is situated on a scenic landscape in the rural locale of Telupid in the district of Beluran, Sabah and was completed in 2015. The architecture of SMK Entilibon is an example of a Malaysian school typology that incorporates modern tropical design sensitivity, with deep shaded verandahs and corridors that provide continuous access between each academic block to the next. The school comprises of three academic blocks, an administrative centre, classrooms, science laboratories, a canteen and a football field and is fully equipped with amenities for future expansion. During its construction stage, the remote site location made its construction a logistic challenge; however Chin Architect and its team of dedicated consultants, project manager, engineers, quantity surveyors and contractors successfully delivered a school building that has exceeded all expectations. SMK Entilibon is currently the largest secondary school in the district of Beluran and its school facilities comprises of state-of-the-art modern education infrastructure aimed at providing rural students with a better academic platform and a much brighter future.

The newly completed 3-storey school complex is an ambitious effort by the Malaysian government to bring quality secondary education to the masses in the rural areas of Sabah, utilizing this new school as a central nucleus for academic excellence in this district. We designed a school complex that not only takes advantage of the beautiful natural views surrounding the site but also uses colours, circulation areas and open spaces to stimulate young minds and to also encourage a positive flow of activity and integration for academic study and extra-curricular pursuits.

A simple but thoughtfully-placed multi-purpose space adjacent to the main assembly area in the centre of the school creates not only a visual link between each school block but also allows for students and staff to traverse through the main compound between covered and open areas, while encouraging social interaction and enhanced communication skills.