| | | |
| --- | --- | --- |
| | | Contact Us: |
Modern Interior Designs
We are also professional interior designers who design and manage projects such as hotel, shops, restaurants, homes, condominiums, apartments, exhibition, etc.
We offer creative concepts to suit your needs and requirements such as modern, traditional, minimalist, contemporary, classical and budgetary.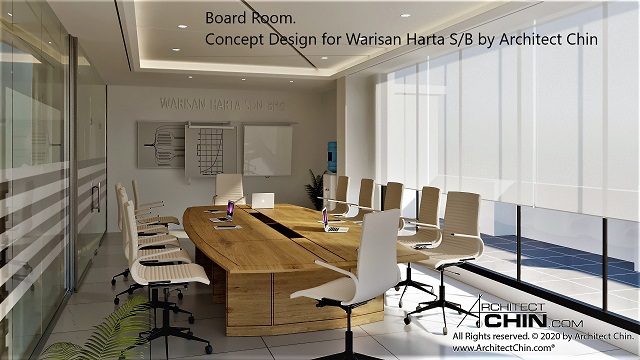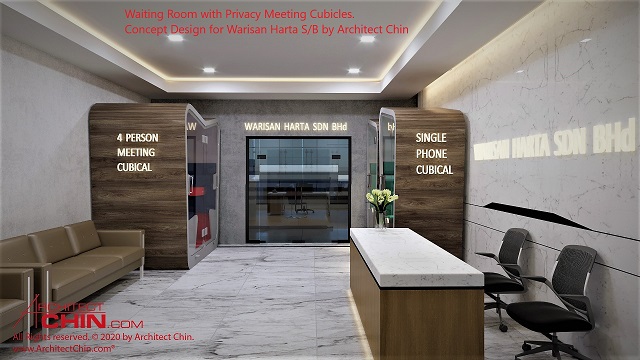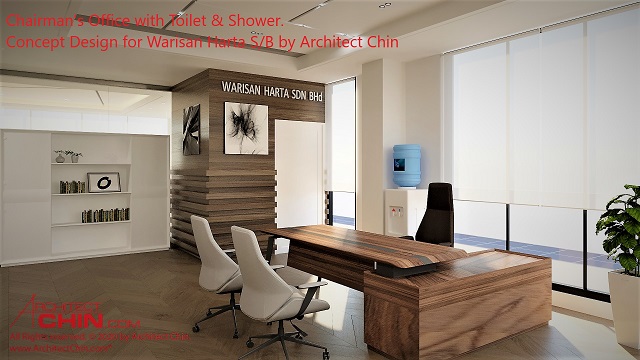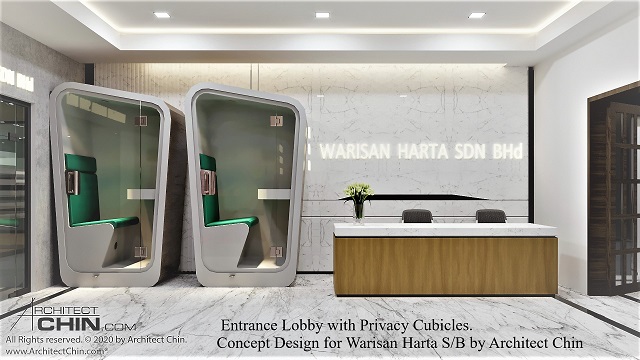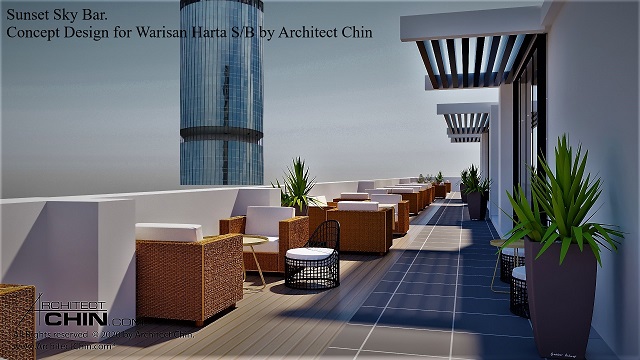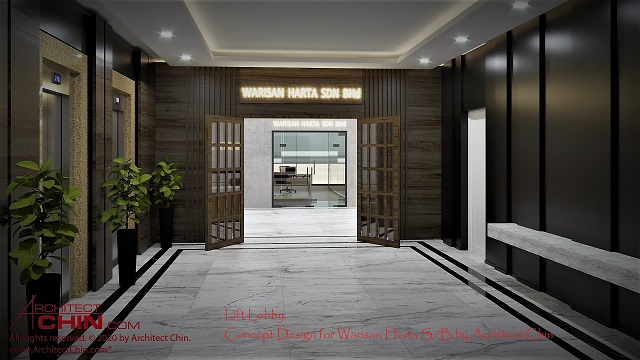 We trust that interior design is more than Modern Architecture of great functionality and attractive aesthetics. Our intention is to make your interiors a reflection of your character. Your interior spaces should be something that you must take pride and love to spend time around with others. Our well-organized and customized interior designs combine your needs in every corner of your place so that every space encounters to your every prerequisite. We do site planning that includes site plan, development plan, building plan, council submission of plan to the council, granting planning permission, setting a town planner, and site studies. Our enthusiastic interior designers work with you diligently to bond your style with their design proficiency, creating the picture-perfect interior design proposal. They will also certify that the modern house blueprints is implemented using the materials of the highest quality and standards. In addition to great interior design concepts, you can expect our reliable support and service for years to come. Do you think we are the right professionals for your journey to your new home?
Consult with us for interior design ideas in your spaces to be composed with beautiful decors and furnishings. We propose interior design schemes for every kind of interior room and spaces at Kota Kinabalu, Sabah, Malaysia. Contemporary interior designs deal with minimalism and elegance, we ensure to keep that philosophy is crafting every space, ensuing its maximum potential. Our professionals work in managing projects such as hotels, shops, restaurants, homes, condominiums, apartments and exhibitions etc. Our design team provide creative concepts suiting the needs and requirements following modern, traditional, minimalist, contemporary, and classical styles with a budget-friendly approach.
Understanding the human psyche in its physiological, anatomical, and psychological proportions will aid in achieving a high level of comfort while respecting diversity and variances. Ever individual won't move the same way in space or have the same body sizes, and not everyone feels relaxed in the same amount of light or favours equal temperatures. It is vital to consider an all-inclusive and multidisciplinary method when designing spaces focused on well-being, and the in-depth observation and study of each 'body and mind' is key to accomplishing a successful project. We provide architect consultancy where our advices and answers ensures maximum benefit for you.
All the architectural drawings are available for instant download as PDFs, thus saving time, effort and costs.


Interior design
Interior design is a multi–faceted profession in which creative and technical solutions are applied within a structure to achieve a built interior environment.
The interior design process follows a systematic and coordinated methodology, including research, analysis, and integration of knowledge into the creative process, whereby the needs and resources of the client are satisfied to produce an interior space that fulfills the project goals.
Working conditions
There are a wide range of working conditions and employment opportunities within interior design. Large and tiny corporations often hire interior designers as employees on regular working hours. Designers for smaller firms usually work on a contract or per-job basis. Self-employed designers, which make up 26% of interior designers, usually work the most hours. Interior designers often work under stress to meet deadlines, stay on budget, and meet clients' needs. In some cases, licensed professionals review the work and sign it before submitting the design for approval by clients or construction permitting. The need for licensed review and signature varies by locality and relevant legislation, and scope of work. Their work tends to involve a great deal of traveling to visit different locations, studios, or client's homes and offices. Many interior designers are employed by larger architecture firms. With the aid of recent technology, the process of contacting clients and communicating design alternatives has become easier and requires less travel. Some argue that virtual makeovers have revolutionized interior design from a customer perspective, making the design process more interactive and exciting, in a relatively technological but labor-intensive environment.
Earnings
Interior design earnings vary based on employer, number of years with experience, and the reputation of the individual. For residential projects, self-employed interior designers usually earn a per-hour fee plus a percentage of the total cost of furniture, lighting, artwork, and other design elements. For commercial projects, they may charge per-hour fees, or a flat fee for the whole project. The median annual earning for wage and salary interior designers, in the year 2006, was $42,260. The middle 50%earned between $31,830 and $57,230. The lowest 10 percent earned less than $24,270, and the highest 10 percent earned more than $78,760. Aside from these specific numbers, the salary can be a very broad range. One could start from anywhere around $20,000 per year and continue up the ladder and end up at $200,000 or more. It is too broad of an answer to give a direct number, but specialization, which means focusing on a couple main categories of design rather than focusing one very aspect, can greatly increase potential for a higher income. For example, if a person opens a business and decides to specialize in furniture design and flooring, they will get only clients focusing on these topics rather than a variety of every type of issue that comes with designing a home.

Interior Styles
A style, or theme, is a consistent idea used throughout a room to create a feeling of completeness. Styles are not to be confused with design concepts, or the higher-level party, which involve a deeper understanding of the architectural context, the socio-cultural and the programmatic requirements of the client. These themes often follow period styles. Examples of this are Louis XV, Louis XVI, Victorian, Islamic, Feng Shui, International, Mid-Century Modern, Minimalist, English Georgian, Gothic, Indian Mughal, Art Deco, and many more.
The evolution of interior decoration themes has now grown to include themes not necessarily consistent with a specific period style allowing the mixing of pieces from different periods. Each element should contribute to form, function, or both and maintain a consistent standard of quality and combine to create the desired design. A designer develops a home architecture and interior design for a customer that has a style and theme that the prospective owner likes and mentally connects to. For the last 10 years, decorators, designers, and architects have been re-discovering the unique furniture that was developed post-war of the1950s and the 1960s from new material that were developed for military applications. Some of the trendsetters include Charles and Ray Eames, Knoll and Herman Miller. Themes in home design are usually not overused, but serves as a guideline for designing.

On television
Interior decoration (which is not to be confused with interior design, as noted above) has become the subject of television shows. In the United Kingdom (UK), popular interior decorating programs include 60 Minute Makeover (ITV), Changing Rooms (BBC) and Selling Houses (Channel 4). Famous interior designers whose work is featured in these programs include Linda Barker and Laurence Llewelyn-Bowen. In the United States, the TLC Network aired a popular program called Trading Spaces, a show based on the UK program Changing Rooms. In Canada, popular shows include Divine Design with Candice Olsen and Design Inc., featuring Sarah Richardson. In addition, both Home & Garden Television (HGTV) and the Discovery Home networks also televise many programs about interior design and decorating, featuring the works of a variety of interior designers, decorators and home improvement experts in a myriad of projects. Fictional interior decorators include the Sugar baker sisters on Designing Women and Grace Adler on Will & Grace. There is also another show called "Home MADE". There are two teams and two houses and whoever has the designed and made the worst room, according to the judges, is eliminated. Another show on the Style Network, hosted by Niecy Nash, is Clean House where they re-do messy homes into themed rooms that the clients would like. Other shows include Design on a Dime and Designed to Sell and The Decorating Adventures of Ambrose Price. The show called "Design Star" has become more popular through the 5 seasons that have already aired. The winners of this show end up getting their own TV shows, of which are Color Splash hosted by David Bromstad, Myles of Style hosted by Kim Myles, Paint-Over! hosted by Jennifer Bertrand, The Antonio Treatment hosted by Antonio Ballatore, and finally Secrets from a Stylist hosted by Emily Henderson.
Interior decorators
Other early interior decorators:
Elsie de Wolfe

Syrie Maugham

Sybil Colefax

Dorothy Draper
Pierre François Léonard Fontaine
Many of the most famous designers and decorators during the 20th Century had no formal training. Sister Parish, Mark Hampton, Robert Denning and Vincent Fourcade, Stephen Chase, Mario Buatta, John Saladino, Kerry Joyce,Kelly Wearstler, Stéphane Boudin, Georges Geffroy, Emilio Terry, Carlos de Beistegui, Nina Petronzio, Lorenzo Mongiardino, Billy Baldwin, David Nightingale Hicks, Barbara Barry, Jeanine Naviaux, Michael Smith and many others were trend-setting innovators in the worlds of design and decoration.
Interior Design
Menu of Interior Design Services 2010
We render architecture and interior design services in an approachable, comfortable to apply format. We assist you to choose services that accommodate your
project, budget and stage of experience. You might select to apply us across all aspect of your project or merely for ideas and advice.
We always supply you with costs for each service ahead of beginning work, so that you maintain control over your design costs. Please re-examine our Menu of Interior Design Services to see how we can assist you.
Menu of Interior Design Services
We place a good deal of emphasis on the inner of your project because finally this is the way that you go through the construction for most of the time. Our constructions are always planned with the interior in mind. We control spaces, volumes, circulation, natural lighting and ventilation to produce the best potential living surroundings and render that little bit of something excess, commonly called the wow factor.
Outline Interior Design
If you commission Architecture Scheme Design services from us we include an Outline Interior Design scheme. Instead we can supply this service on a complete basis for interior renovation projects. Outline Interior Design includes:
* Recommended layout plans for kitchens and bathrooms.
* Recommended layout plans for built in storage or furniture.
* Recognition of key interior design features such as fireplaces, stairways, roof lights etc.
* Suggested key finishes for flooring and walls.
This service is enclosed within our Architecture Scheme Design service. For interior redevelopment projects we render this service on a fixed fee basis for an accorded scope of works or at an accorded hourly rate.
Detail Interior Design
Should you indirect request to design a key room in particular or if you wish to commission bespoke designed installations or furniture we are pleased to render another design services. We can supply designs for fabrication by a contractor or work with specialists to accomplish your accurate requisites. We are capable to assist with the following typical projects and render services on a fixed fee basis for an accorded scope of works or at an accorded hourly rate:
* Bathrooms, shower rooms and wet rooms.
* Kitchens and utility rooms.
* Built in furniture for bedrooms, dressing rooms, home offices, play rooms, living rooms, dining rooms,
conservatories.
* Feature walls and floors.
* Fireplaces.
* Staircases.
* Lighting designs.
* Home automation designs.
Interior Furnishing and Finishes
Our in-house interior designers can design and schedule an Interior Furnishing and Finishes scheme for you. We apply sketches, images, mood boards and samples to accord a full bespoke interior design with you. We will then issue the applicable selective information to contractors and providers in order that the designs are fully coordinated and applied on land site. We have a large interior design database and can obtain better trade discount rate* on your behalf. Contrary to many interior designers we don't process a commission basis. We favor to work entirely transparently and announce our fees before beginning work. We can render this service on a fixed fee basis for an accorded scope of works or at an accorded hourly rate.
On site
The genuine success of great architecture and interior design projects dwells fantabulous coordination and completing on site. We can render site inspection services to ascertain that your designs are constructed, handed over, installed and operational as intended. We supply this service at an accorded hourly rate.
Meetings
If you do not need a comprehensive Interior Design service we are always pleased to supply advice on an as demand basis. You might wish us to go with you to visit a kitchen designer or flooring showroom. We can get together to review your finishes estimations or talk about the latest trends in decorating. We are always pleased to keep company our clients on research trips or plan expeditions to purchase those one off special pieces that make the difference to your interior. Tell us your necessities and we will arrange what we may to assist. We render this service at an accorded hourly rate.