Micro Hotel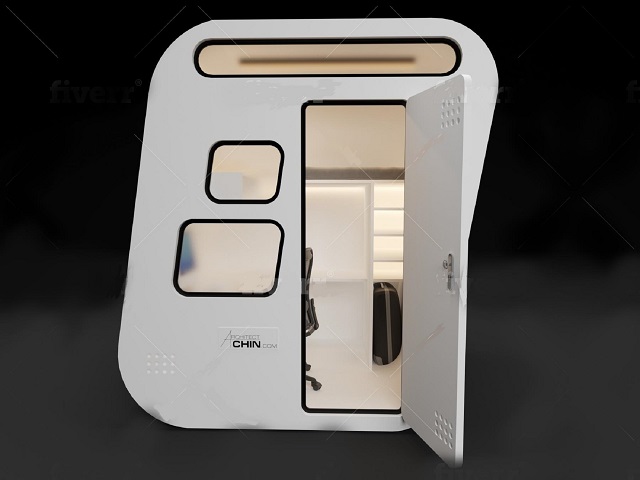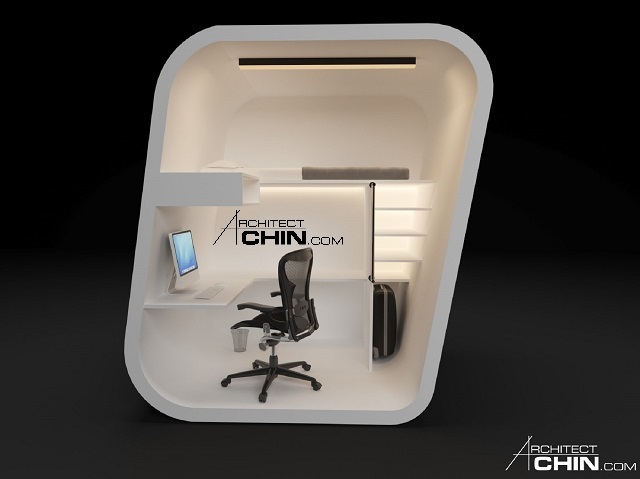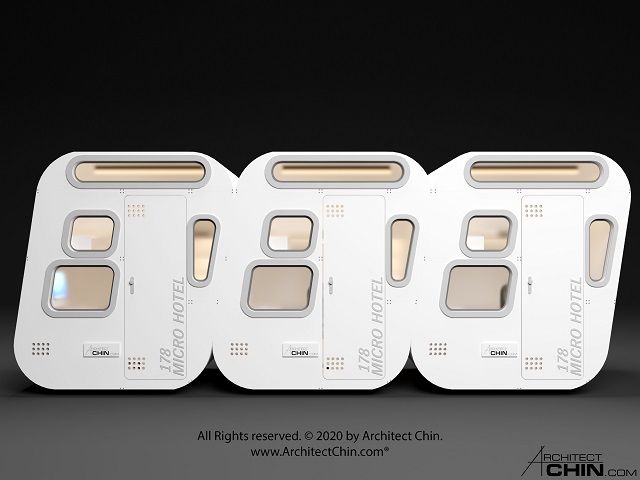 A micro-hotel is an accommodation facility that integrates Modern Architecture high-quality furnishings and services in a room that's half the square foot of a random hotel room. These trivial but fully efficient rooms are a reasonable option for budget-conscious, economical, leisure and business travelers in high-density urban areas. The micro-hotel concept combines a smart and innovative design that was hitherto accomplished by pod hotels with the digitization of rooms. This allowed guests to curate their own room experiences through connected lighting and temperature controls via mobile apps. Because of the small size of the intimate spaces, the civic spaces in the hotel play a critical role in encouraging guest engagement and enhancing their travel experience. Naturally, these hotels attract millennial who are relaxed in swapping guestroom size for the experiences of a routine hotel.
We at Kota Kinabalu, Sabah, Malaysia are providing you with the perfect cubicle that has all the necessary requirements stacked into the compact space with modern hotel blueprints. The white cuboid has a slight bend, almost making it look like a trapezoid. Ample window openings are provided in the front façade along with the entry door. The interiors follow the similar white tones, keeping it light, airy and spacious. A side table runs along the left end, along with a chair. The multipurpose utility inside aids in making the room functionally aesthetic as well as enjoyable. A single linear light runs linearly along with the ceiling. Even sleeping spaces are placed perfectly abutted well into the compact room. The experience in this micro-hotel is beyond meagre as they utilize for your wellbeing and comfort. The person, the customer, is essential when choosing the cubicle for him or her. Get it designed right away from us. This is worth the wait you have been dreaming off.
All the design pre-drawn drawings are available for instant digital download as PDFs, thus saving time, effort and costs.
Instant Downloads available: https://www.etsy.com/shop/ArchitectChin
Description of Digital Download:
Digital PDF Blueprints of Prefab Modern Micro Hotel, Plan, Elevations, Section, Sectional Details. Materials are described in the drawings. PDF Format, A4 size.
Diagonal Watermarks will not be visible in the downloaded files you purchase.
Features of this Design:
Imagine you are in the airport and you have to wait 8 hours for the next connecting flight. You can go to an expensive airport hotel or take an Uber to a nearby hotel to rest or just sit in the waiting lounge with other passengers. All these are not cheap or ideal options.
Now, you can go to the Micro Hotel in the airport and check in using your credit card or online payment. The door to the assigned Micro Hotel will open and you can spend your time having proper rest or working on your laptop or read in your own private space. Inside the Micro Hotel you have Wi-Fi, air-conditioning, adjustable lighting, storage for your luggage, workstation for your books and laptop, shelves, drawers for your belongings and a ladder to climb up to your bunked where you can sleep comfortably in full privacy. If you are traveling with a companion you can choose the double bunk bed option that sleeps two persons. It has a fold-down table.
The door will open automatically when your time is up, you can either check out (just leave) or you can extend your stay by topping up your credit hours; all done without any human interactions. A perfect arrangement in time of pandemic crisis. You can even pre-book a Micro Hotel online prior to your flight.
An App will inform the Micro Hotel staff on Standby to clean your room after you leave. A Micro Hotel operator will need only one cleaner to operate this and he can monitor the whole operation remotely with CCTV and online App. A Micro Hotel operator can rent a space in any terminal anywhere in the world and operate this Micro Hotel Franchise remotely. Saving on staff and operation costs. There is no toilet to clean and no receptions to maintain. Very good return on investment.
Micro Hotels can be installed in Airport, Bus, Train, Ferry terminals, Office blocks, Shopping areas, tourist areas, where traffic is high and real estates are expensive.
All materials are available off-the-shelf from hardware stores. Easy to prefab and install. Minimal in-situ works, most work can be prefabricated in a factory. Only the concrete footings need to be cast onsite. The rest of the materials can be prefabricated and delivered to site pre-built and pre-finished. All metals frames can be pre-welded in factory and will fit into the back of a lorry.
We designed this house for Time, Labor and Costs savings. Building in a factory has many advantages such as quality and precision control. Minimal wastage. And you can work under any weather conditions.
Description of Micro Hotel:
Single Bunk Option = 1 Bunk Bed, Working Space, Desks, Drawers, Ladder / Shelves, Cloth Rail.
Double Bunk Option = 2 Bunk Beds, Working Space (Fold Down Table), Desks, Drawers, Ladder / Shelves, Cloth Rail.
Overall footprint of house is 6'' x 8'3" (Overall) = 50 square feet.
Height = 8' 11"
You can extend combine many units together to form a series of capsules.
Metal Frame, Interior finishes can be plywood or laminated Medium Density Board (MDF).
Costs of materials are estimated to be around USD7, 000.